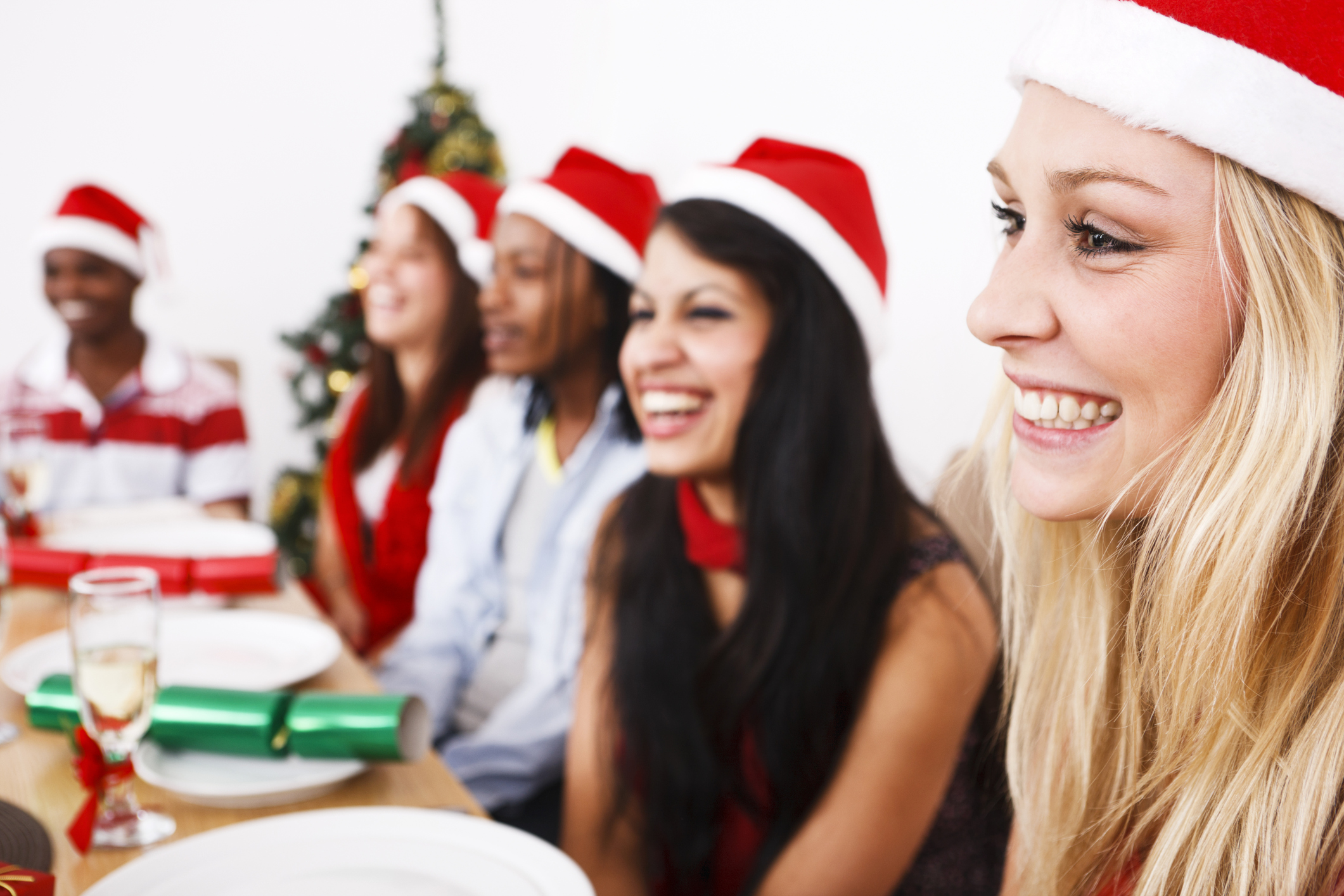 If you're planning to host a holiday party this year, then you're likely wondering what kinds of activities you can offer as entertainment for your guests. Parties are supposed to be lively, and games and other activities allow guests to let loose and have fun. However, even if you're not planning to host a party, you can always suggest these entertaining holiday-themed activities when visiting friends or family. And while this list offers plenty of compelling options, there are many websites out there that can act as a supplement, such as this gallery. Try to involve as many people as possible, because "the more the merrier" as the old expression goes.
Game Ideas
Games make a great option, because they can involve everyone. Depending on what you're interested in, there are plenty of holiday-themed possibilities. Start with the classics, like charades, which can be played competitively. First, write down hoilday-related actions onto several notecards and shuffle them together. Next, divide everybody into two teams. Then, have one person from each team choose a notecard and perform the action that they see. The objective is to have your team guess the action correctly. Examples of popular holiday actions could include drinking hot chocolate, having a snowball fight, or ice skating. Of course, if you're looking for something with less action, then try writing holiday mad libs. You can create your own outlines or choose one from a website like this. Finally, combine the excitement of trivia with friendly competition! Holiday-themed trivia can replicate popular shows like Jeopardy or Family Feud.
Music
Music is universally loved, and there's a whole genre of music dedicated to the holidays. Playing music at a party is a fun idea in itself, but you can always put a competitive spin on it. Instead of just listening to the music, invite everyone to participate in holiday-themed karaoke. Not only is it a great way to encourage participation, but it usually leads to some rather hilarious re-enactments of the classics. Of course, if singing isn't high on your list, then you can always try musical trivia. Divide everybody up into teams and have someone act as a DJ. The DJ will be responsible for choosing a song and playing it aloud for everyone to hear. Once the music turns off, each team can write down the name of the song and the artist. Whichever team or teams write down the correct answer will receive a point.
Food
A party is not quite complete without food. For a holiday-themed party, foods like cookies and pies are a must. Some treats even offer the opportunity for guests to add creativity. For example, decorating cookies can be a fun experience to share with others. You can even make this into a mini-competition to see who can come up with the best design. However, if you aren't feeling up to baking, then you can always try buying food that comes pre-made. Gingerbread houses allow you to build from scratch without all the cooking involved. Once again, have everyone decorate a gingerbread house, or divide everybody into teams to see which finished product is the best.
Pictures
If a picture is worth a thousand words, then it's important to record our memories of these special occasions. One of the most popular ways of doing this is the inclusion of a photo booth. You can also buy costumes and props for guests to wear while taking wacky and fun pictures together. Of course, if you want to turn it into a game, then you can always have a competition to see who can create the best picture. Alternatively, you can write down the names of movie scenes and pop culture characters onto notecards and have guests try to re-create that character or film through the magic of photography.
---
Whether you take one of our suggestions or you come up with your own unique holiday activities, we hope you find some way to have a fun and memorable time with those near and dear to you during this holiday season. Happy Party Planning!