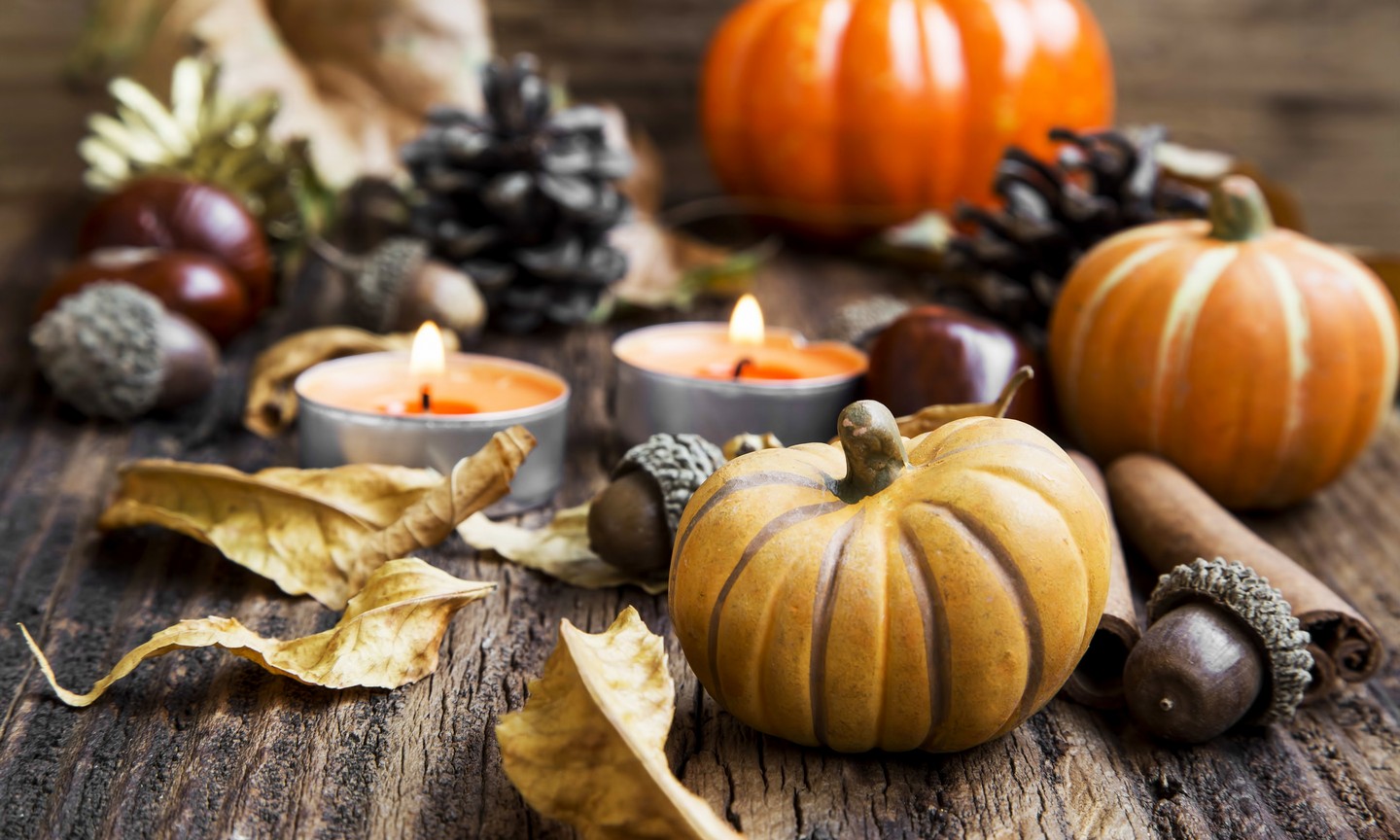 Fall is in the air, and what better way to celebrate than with festive decorations? These ideas can help spruce up your home by paying homage to the autumnal season with everything from beautiful centerpieces to fragrant candles. Fall is here to stay, and the team at INFINITI of Gwinnett is here with some creative ideas for festive decorations.
Centerpieces
Centerpieces are a great way to liven up an empty table or brighten a room. When it comes to dining, nothing adds to the ambiance more than an opulant centerpiece. Additionally, centerpieces can also make excellent adornment, especially when they are themed after the fall season. For example, try incorporating fall leaves and foliage into a centerpiece. Of course, there are virtually no restrictions on what you can do with a centerpiece, and you can find plenty of great ideas on a variety of websites like this.
Pumpkins
At this point, Halloween has become synonymous with the fall season. Thus, for any festive household, pumpkins can provide an assortment of decorating ideas. Carving pumpkins is a fun way to pass the time, and you can decorate a pumpkin in any way you please. However, if you don't have the time to carve out a pumpkin or you just don't want the mess, then you could also try painting the outside. Then again, if you're looking for less messy ideas, then it's easy enough to purchase a variety of fabric and lace pumpkins which come in different sizes and colors.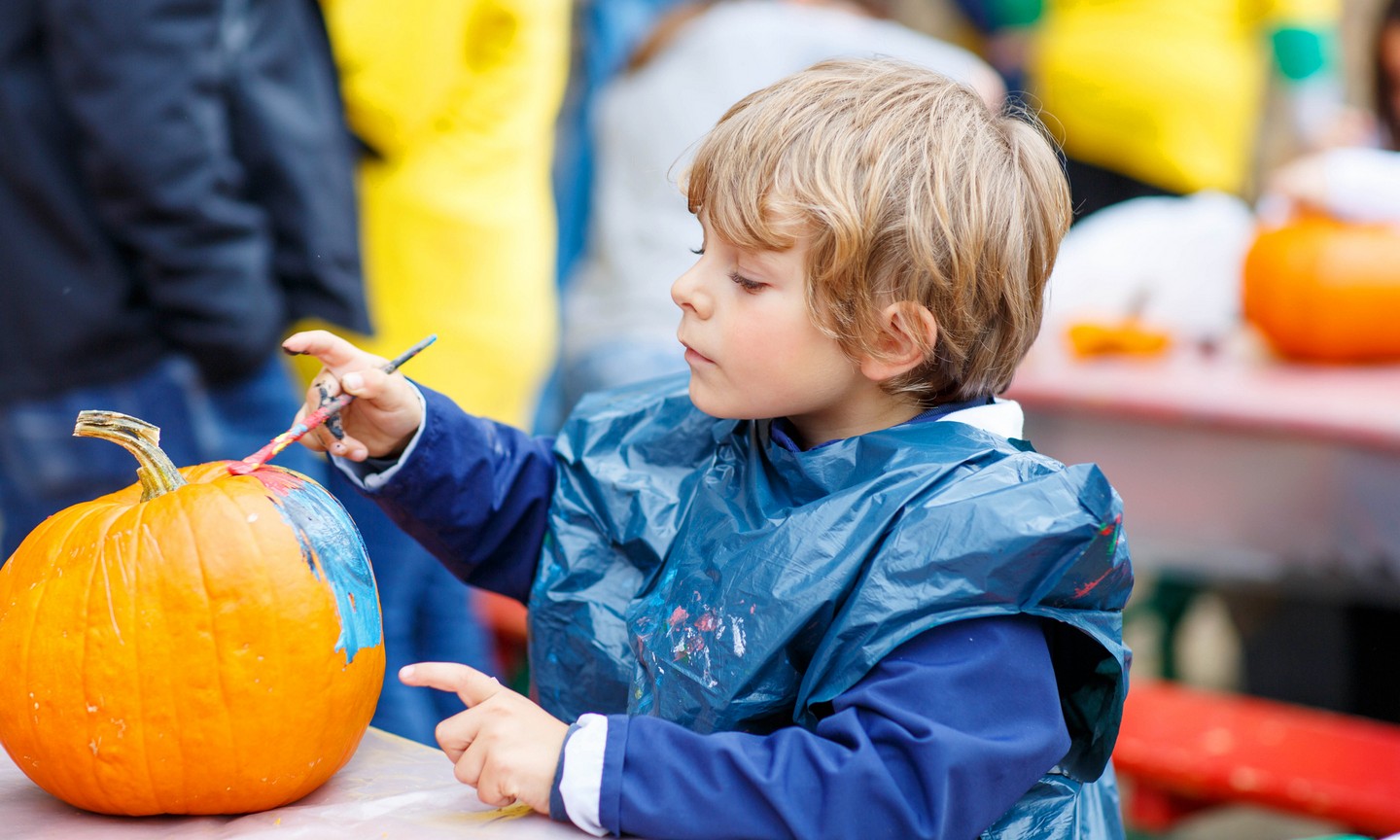 Flowers
Flowers are an easy way to add color and diversity to a room. In the fall, certain types of flowers are in bloom which you can find examples of here. With a spectrum of hues ranging from purple and blue to yellow, red, and orange, you can design a variety of different arrangements. Paired with a glass vase, you can place flowers everywhere in your home. Of course, if you don't want the hassle of live flowers, then you can always purchase artificial flowers which won't require any care more than occasionally dusting.
Candles
Candles not only look attractive, but their scent alone make them a must-buy. Candles come in many different colors and can pair well with centerpieces and flowers. Try putting a candle inside of a decorative mini-lantern, which you can purchase from a crafts store and find examples of here. These lanterns provide a rustic look that you can also add to a centerpiece or arrange with flowers.
Lights
Hanging lights can be placed anywhere you desire and take on a variety of shapes and designs. Moreover, you can also hang lights both inside and outside of your home. Add them inside any room to set a mellow mood with a source of low-key lighting. Use them outside for parties or to add embellishment to outside decor. Buy lights that are themed for specific holidays to prepare for the much-anticipated season.
Wreaths
Hanging a wreath on your front door will not only look good but can also appear inviting to guests. Creating a wreath is a fun DIY project and can add a personal touch to any decor. Just like centerpieces, you can add fall leaves and foliage to a wreath to give it a distinctively seasonal appearance. If you don't have the time to make your own, then you can always purchase one from any crafts store.
Festive Candies
Is there anything more universally loved than candy? Even better, candy itself can be considered a seasonal enhancement. Walk into any grocery store, and you'll likely come across an entire aisle with nothing but candy dedicated to a specific upcoming holiday or season. For example, Hershey's Kisses, candy corn, and jelly beans offer excellent fall-themed selections around this time of year. Display the candy out in a decorative dish or a glass bowl to appeal to guests.
Happy Decorating!