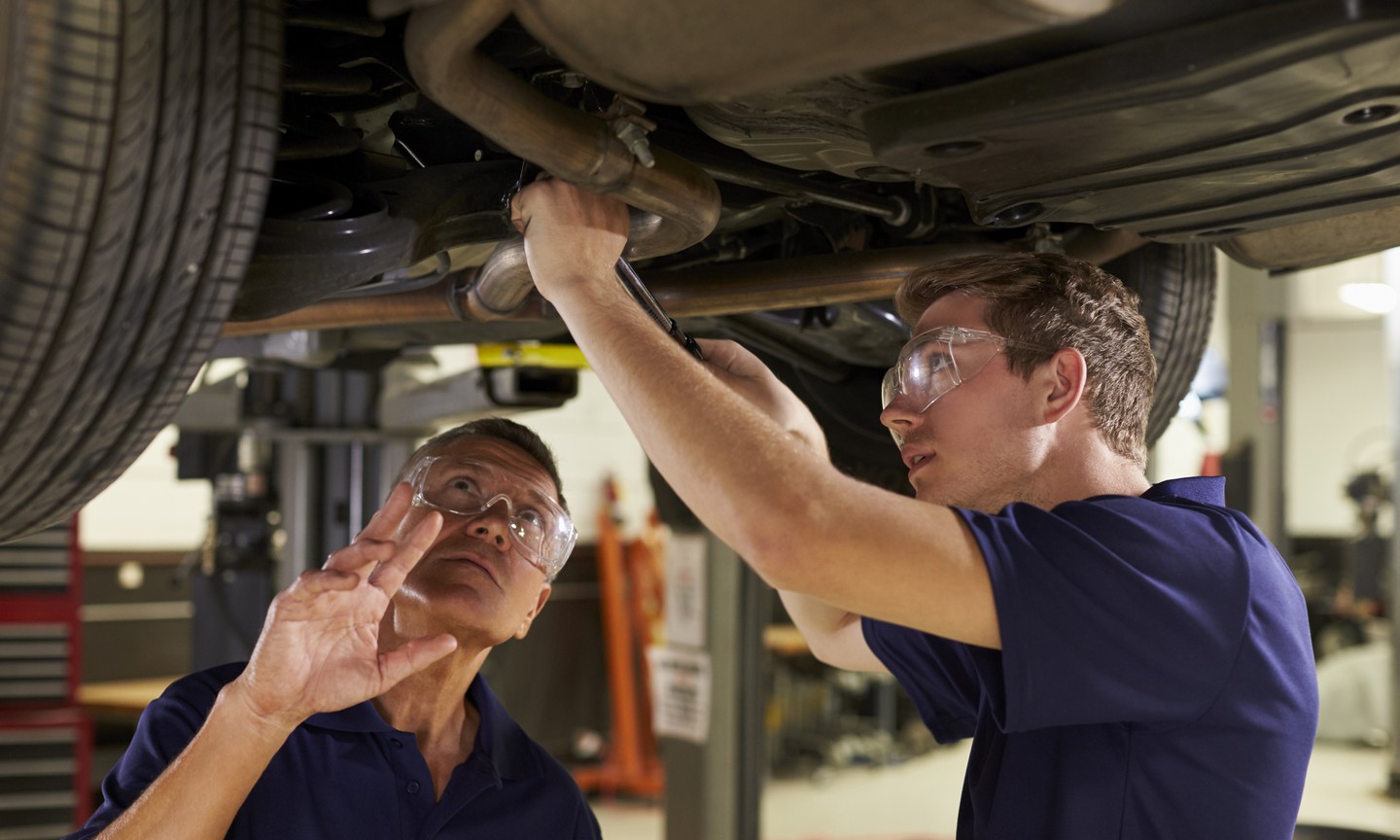 Whether it's as simple as regularly scheduled maintenance or as complex as a detailed repair, it can be tempting to save a few dollars and take your vehicle to a local mechanic. However, when it comes to caring for one of your most important investments, it may save you money in the long run to stop by the Service Department here at INFINITI of Gwinnett to make sure your vehicle is in the right hands.
The Right Tools for the Job
Not all tools are created equal. Many car manufacturers have parts that require special tools to ensure that service and repairs are done properly. Some of these tools are only available through the automaker, which means that a local mechanic may not be able to properly remove specialty hardware and parts. This leads to longer repair times and even poor or incomplete repairs. By bringing your vehicle to the INFINITI of Gwinnett Service Department, you can be sure that we have the right tools to fix any problems quickly and have you back on the road with confidence.
Factory-Certified Service Experts
Just like all tools aren't created equal, cars aren't either. The basic principle may be the same; however, each unique car manufacturer recommends different procedures and methods for service and repair. The service team here at INFINITI of Gwinnett is your expert source for getting your vehicle repaired quickly and correctly. With access to factory service manuals, years of experience, and manufacturer-specific training and certifications, our technicians are well-equipped to get the job done right the first time. They know what potential problems to look out for and how to easily identify worn-out parts before they cause safety issues.
Factory Service Records
When the time comes to sell or trade in your vehicle for a newer model, many buyers will want to know its detailed history. A list of factory service records can increase the resell value of your vehicle, because you can prove that it has always been serviced, repaired, and maintained by the same experts that built it. Some buyers will even be wary of purchasing a vehicle that hasn't been repaired by the dealership. Eligible cars that are maintained and serviced at a dealership may be resold as Certified Used vehicles after trade-in, which means you get more value towards the new car you want.
Verdict
Going to a local mechanic may save you a few dollars on a repair or service, but it may cost you later with the need for more repairs. It may even affect the value of your vehicle when you're ready to sell or trade it in. The INFINITI of Gwinnett Service Department wants to make sure your investment is protected. Contact our team of experts to keep your car running it's best.